People love us
We appreciate that making the decision as to which education recruitment agency to trust with your career can be a difficult and often overwhelming one. There are countless agencies out there to all claiming the same thing - to be different (ironic, isn't it)?
Let's be upfront about it: in essence, we offer services similar to our competitors. We help educators at all stages of their career to secure fulfilling roles that meet their personal requirements and professional ambitions.
The difference? We do it really, REALLY well.  
If you need a reason to choose us, read on below - or better still, visit our Trustpilot page and take your pick from hundreds of them. People really do love us, we're positive you will too.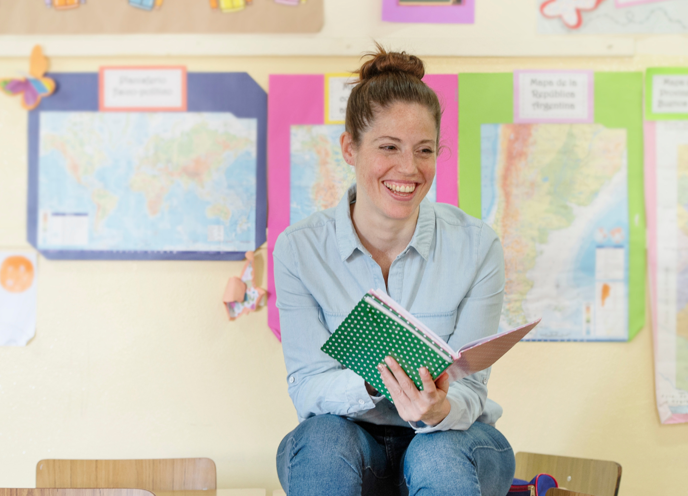 Some of the many perks of being part of our team...
Excellent rates of pay, paid weekly!

Our competitive pay rates are not only attractive but are also directly deposited into your account every Friday through PAYE, eliminating the need for umbrella companies and ensuring there are no hidden costs for you.

High levels of local work

The demand for teaching and support staff has reached unprecedented levels, providing opportunities for educators at every stage of their careers.

Guaranteed work scheme

We recognise the importance of a secure income for you. That's why we provide guaranteed pay schemes for both teaching and support staff. Feel free to enquire for more details and to see if you qualify for the scheme!

Genuine education experts

Are you aware that a significant portion of our team comprises former teachers? They possess first-hand experience, having walked in your shoes, and are eager to provide you with expert guidance on various topics, ranging from lesson planning to invaluable interview tips and insights.

Regular giveaways

We take immense pride in our membership with the NUFC Business Club and have pledged to extend the benefits to our team members (both internal staff and our supply team), our partner schools (staff and students), as well as deserving families within our local communities. There's nothing more fulfilling for us than spreading the excitement of this incredible match day experience. Stay tuned for our upcoming ticket giveaways!

Referral bonus

We provide an unlimited year-round referral bonus of £50 when the individual you've referred to EW completes just 10 days of work with us. It's a simple way to earn extra cash!

Flexible opportunities

Whether you're seeking a full-time, long-term opportunity to advance your career or part-time/casual work to accommodate family commitments, other employment, or your studies, we'll do our best to find you the roles that tick all your boxes.

Gain experience in different settings

Our educational provisions encompass various stages, including early years, primary, secondary, further education, and special educational needs. If you're interested in gaining more experience in a specific educational setting, please don't hesitate to let us know, and we'll make every effort to support you in enhancing your expertise.

Free DBS check

We offer you the chance to have the cost of your DBS refunded (if processed through ourselves) once you've worked just 30 days for us.

Rated 4.9/5 on Trustpilot

We may have mentioned it once of twice...but did you know we're rated 4.9/5 stars on Trustpilot? We're incredibly proud of our rating and of the positive difference we've made to so many people's lives.